Working at Domino's Pizza Singapore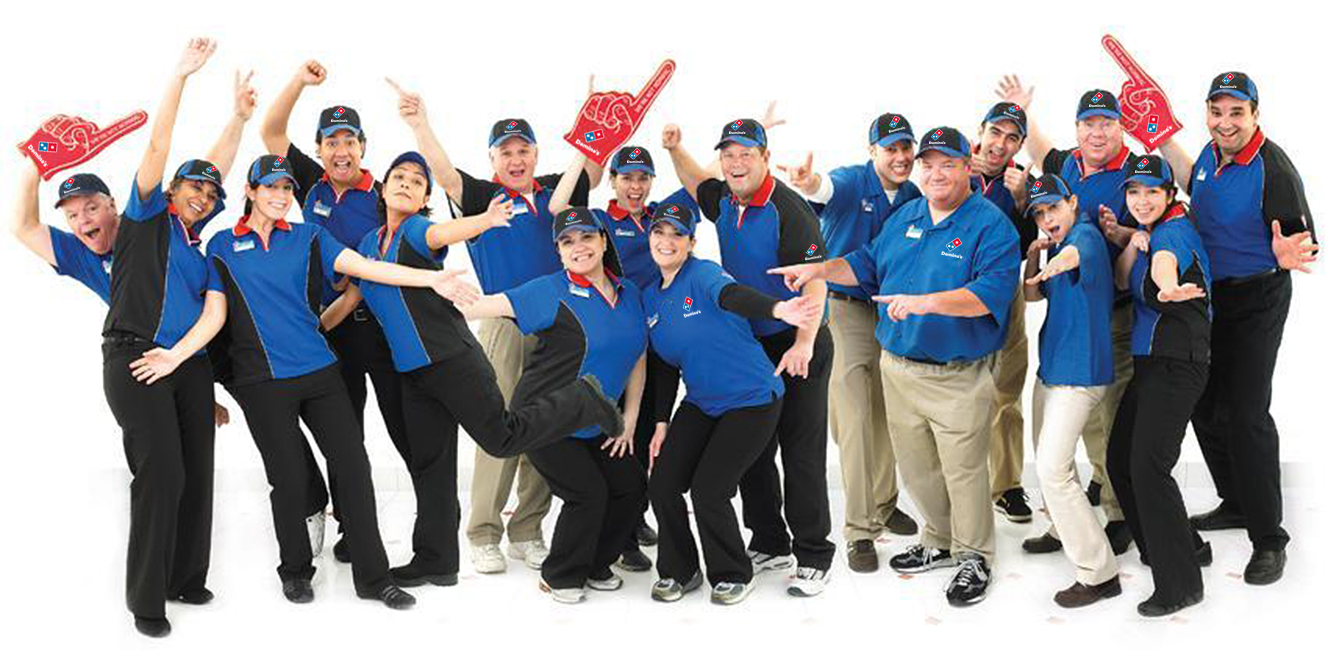 Domino's Pizza began nearly 50 years ago as one small pizza shop in Ypsilanti, Michigan, United State. Today, we are the recognized world leader in pizza delivery with more than 8,700 store locations in more than 60 countries.
That kind of growth doesn't happen by accident. It takes leadership, commitment and an ever-evolving team of passionate people who love what they do.
Our success is accomplished when our exceptional team members "WOW" our customers! Domino's Pizza Chairman and CEO, Dave Brandon, is fond of saying "the pizza company with the best people will win."
Clearly, the team members in our stores who make, bake and take more than one million pizzas to our customers' doorstep every day are the backbone of our company.

Through the efforts of a dedicated team with world class training program, Domino's Pizza offers great job opportunities and long-term career options to grow and succeed. We're looking for the best people to drive our business – managers, store crew and corporate team members with strong work ethic, character, passion, integrity and dedication to delivering results!
If that sounds like you, why not bring your talents and skills to Domino's?
We are growing in dynamic new ways and we recognize that the right people, offering their ideas and expertise, will enable us to continue our success. From your personal and professional development, to your achievements and growth, to your individuality and contributions, we want to help you realize your full potential!